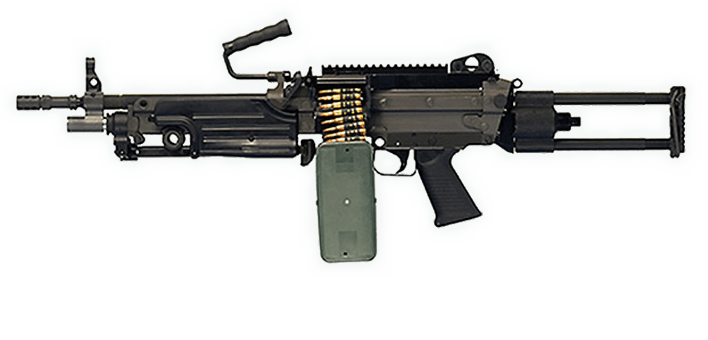 This project is a big one in both time, money and "technical know how". Unlike the M60 semi auto project, m249 parts and info are quite a bit harder to come by. The main concern is exactly how to go about the closed bolt operating system and what modifications need to be made to the full auto receiver to make this work and be legal. I have some parts already and will outline more with info and photos as I get it…
Receiver Construction
The receiver is built similarly to the M60 in that it uses a front barrel trunnion, lower channel, side rails and a bridge to make up the bare receiver. I will likely buy most of these parts and assemble the receiver after making the "semi auto" modifications.
I have some parts already and will outline more with info and photos as I get it…
FCG Assembly
So far I know that the full auto FCG from the M249 SAW must not be able to fit up or work on the semi auto. The exact details here are still very unclear.
I have some parts already and will outline more with info and photos as I get it…