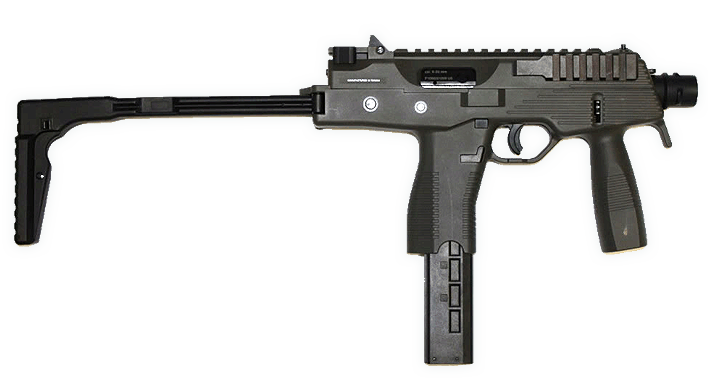 TP9 MP9 Broken Stock Repair service
Stock tension relief service
Trigger lightening/re-spring
TP9 to MP9 laser remark
Laser engraving for NFA tax stamp
B&T mp9 tp9
SERVICES AND PARTS
How to fix your broken TP9 or MP9 ( TMP ) stock hinge? Can a broken SBR TP9 or MP9 stock hinge be repaired? It sure can… We are now offering the service to repair these broken or torn receivers. We are using the same techniques as used to plastic weld the USC/UMP or SL8/G36. This nylon based polymer is a very weldable composite and can be repaired to its original strength. Just like welding metals, these stock hinge repair jobs come out just as strong if not stronger than the material around the weld.
We also relieve some of the tightness and tension from the factory that causes the over exertion and eventually braking, of the factory TP9/MP9 hinge. When completed and refinished the work looks almost factory.
For completed SBR TP9 or MP9 for sale/ready to buy, contact us to see what we have in stock:
broken stock repair service
Each case may be different but most of the time, we can repair your broken TP9 MP9 stock hinge. The repair services is guaranteed.
| | |
| --- | --- |
| Stock Hinge Receiver Repair Service: | $199 |
| Stock Hinge Relief Service for MP9/TP9 guns that have not yet broken: | $49 |
For completed SBR TP9 or MP9 for sale/ready to buy, contact us to see what we have in stock:
additional services
Gunsmithing and customizing
| | |
| --- | --- |
| TP9 MP9 Broken Stock Repair Service: | $199 |
| TP9 MP9 Broken Stock Repair Prevention Service for guns that have not yet broken: | $49 |
| TP9 to MP9 laser remark: | $99 |
| Refinishing, any color: | $199 |
| Refinishing, custom color or camo paint job: | $199-$399 |
| NFA/SBR laser engraving: | $49 |
For completed SBR TP9 or MP9 for sale/ready to buy, contact us to see what we have in stock: