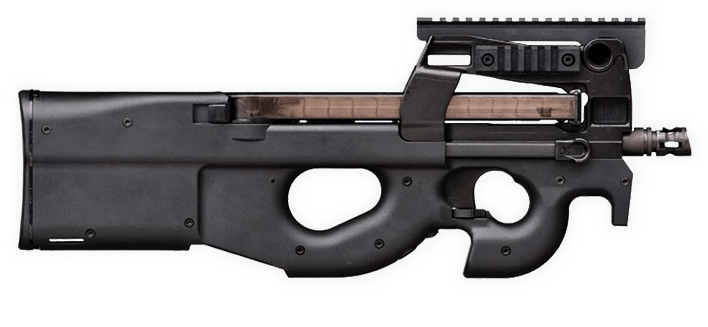 PS90 to P90 SBR mods and accessories
This is basically an off the shelf PS-90. I will mainly review the accessories added and the gun itself. Some of the actual build work that will need to be done is removing the factory barrel and installing the shorter SBR barrel or cutting down the factory one. This needs to be done carefully as not to break the receiver.
Also the construction of the QD suppressor will be shown with pictures and details.
Some highlights:
Gemtech QD Suppressor
Laser Site
Illuminated factory optic site
FNH manuals
Parts breakdown and stock
PS90 review
Range report
Illuminated Factory Optic Site
This is a must have for any one with the factory "white reticle" P90 optic site. Its just a simple fiber optic light that shines on the illuminator of the factory site. This way the reticle is fully illuminated at all times no mater how much natural light is shining down on the optic. The factory optic is hard to see and can be nearly invisible in some light and against certain backgrounds. This device eliminates this problem. Easy to install and uninstall if need be.
I don't have mine yet but I am very excited to see this item and try it out myself! More to come on this for sure.
QD P90 5.7mm Gemtech Suppressor
I could do this 2 ways, I can just buy a Gemtech 5.7 P90 suppressor or I can make it and register it myself. If I make the device it may not be the exact same internal design but it should get the job done with the right subsonic ammunition. I still want to try and replicate the quick detach system and create the same look. I can even have the laser engraving done so that it will look almost exactly the same from the outside. Building it myself should save me quite a bit of money over the real Gemtech suppressor.
I will add much more detail and photos to this section as the project progresses.
PS90 P90 Flush Mount Visible Laser
This item is unique to the P90. It fits flush and out of the way right in the stock on the front of the gun. I liked this idea much better than attaching a bulky laser device to one of the side rails. It is more expensive than the normal rail mount lasers but well worth it. This laser will give you a slimmer, lighter weapon and a compact, streamlined solution to laser aiming the PS90.
I don't have mine yet but I am very excited to see this item and try it out myself! More to come on this for sure.